Payflow Pro
Overview​
Payflow Pro allows you to accept credit cards and ACH payments in ChargeOver.
Steps to Connect​
In Payflow Pro​
To connect your Payflow Pro account to ChargeOver you will need some Payflow Pro credentials.
Username
Vendor (this is usually the same as your username)
Pro Partner (this is usually PayPal but may be different depending on the bank you use)
Now, it's time to go back to ChargeOver and get the two connected.
In ChargeOver​
Go to your Settings and select Payment Processing
Then select Add or Configure a Payment Method or Merchant Account
Choose Payflow Pro from the choices
Enter in your Payflow Pro Username, Password, Vendor, and Partner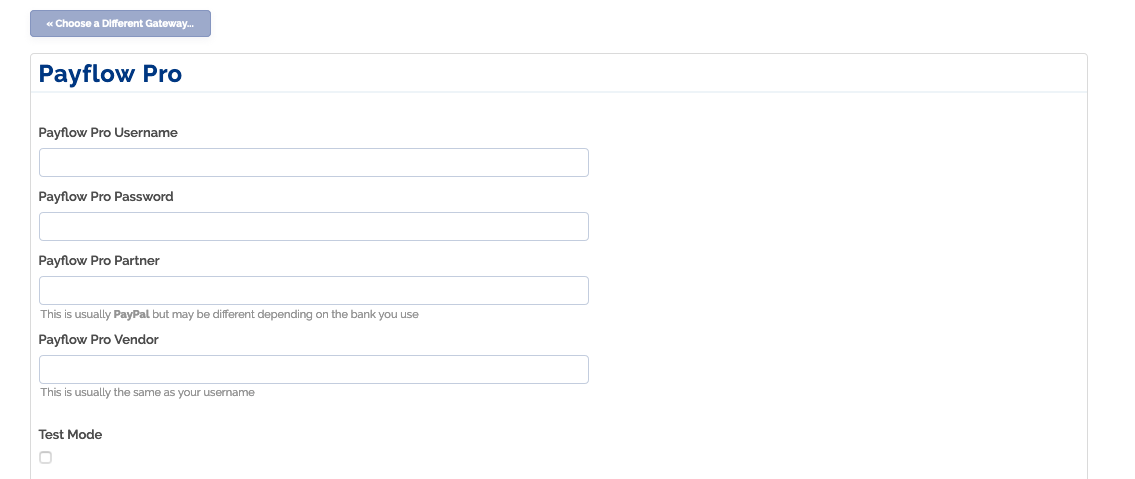 Scroll to the next section and designate which payment types you accept (Visa, Mastercard, ACH, etc.)
Click Save Settings when finished