National Processing
Overview​
Connecting to National processing allows you to process ACH payments with ChargeOver.
We support fetching decline and return status, so you'll know when a payment is no accepted.
Steps to Connect​
In National Processing​
Obtain the following details
Merchant ID
API Key
Site ID
Once you've grabbed those details, we can get started.
In ChargeOver​
Go to your Settings and select Payment Processing

Select Add of configure a Payment Method or Merchant Account
You can use the search bar to find National Processing, then select Connect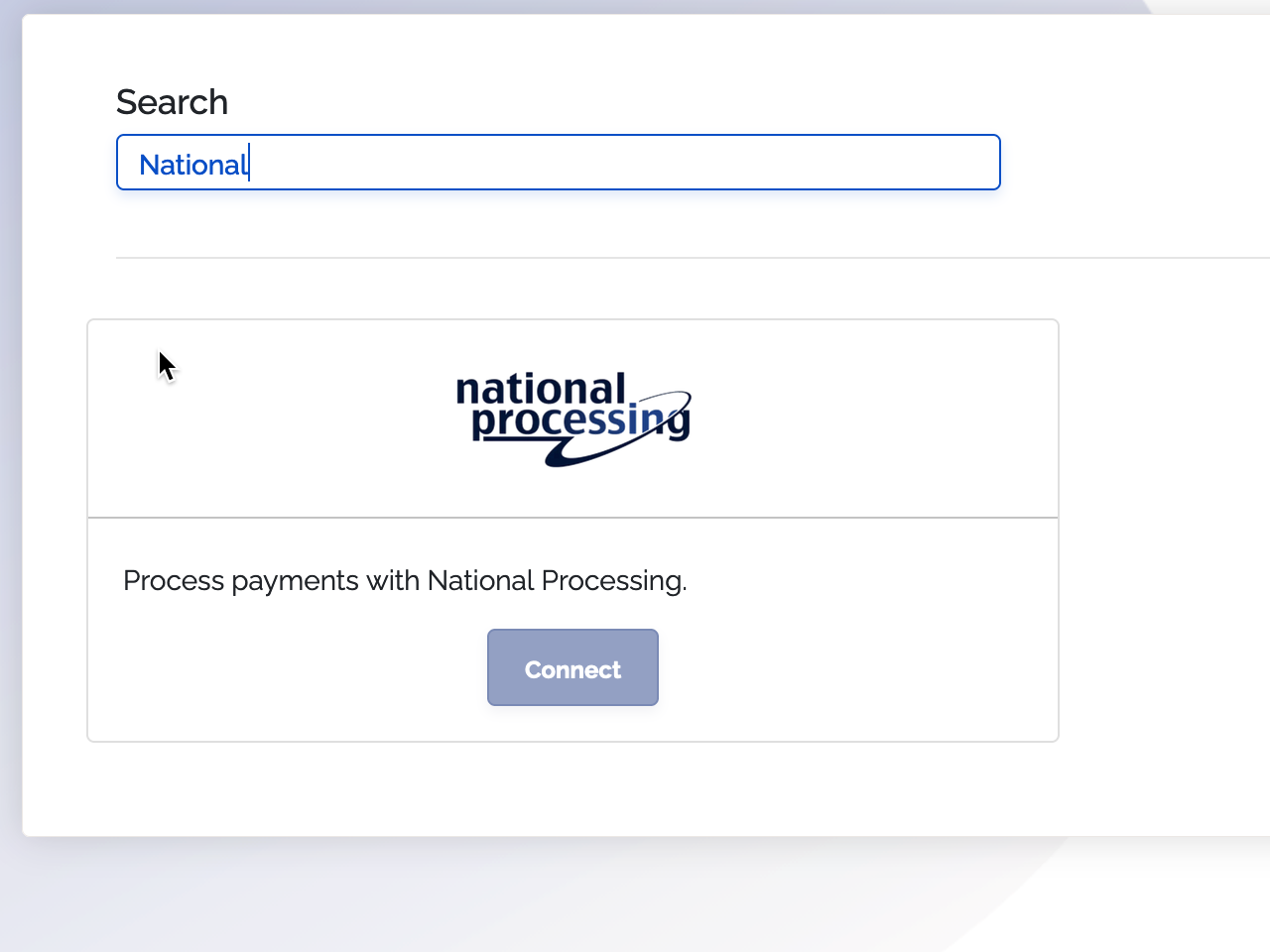 Next, enter those details we grabbed earlier in their corresponding fields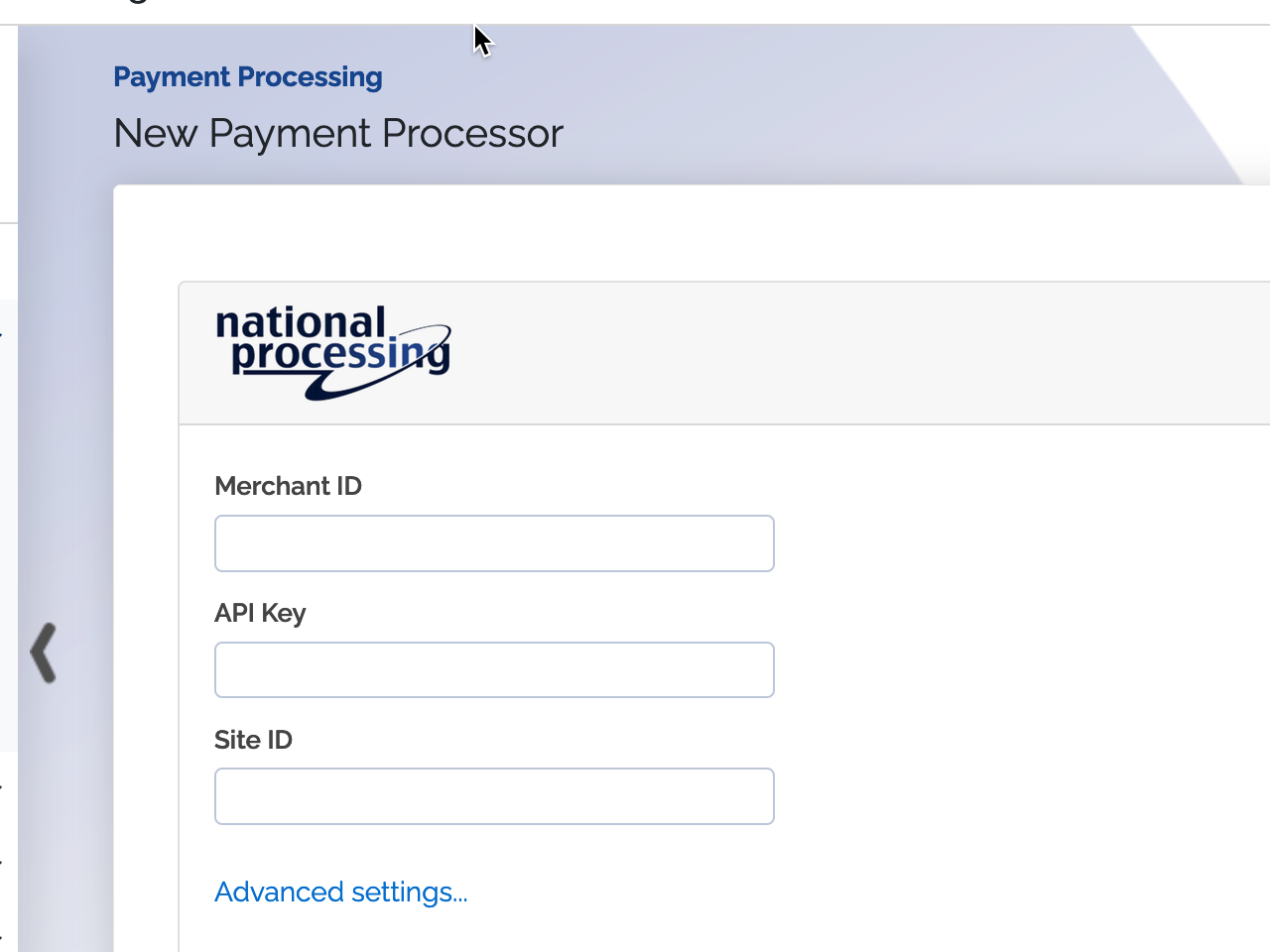 Save