Upcoming Invoice Notifications
Overview​
Upcoming invoice notifications can now be automated so that you can let your customers know about invoices that will be created soon.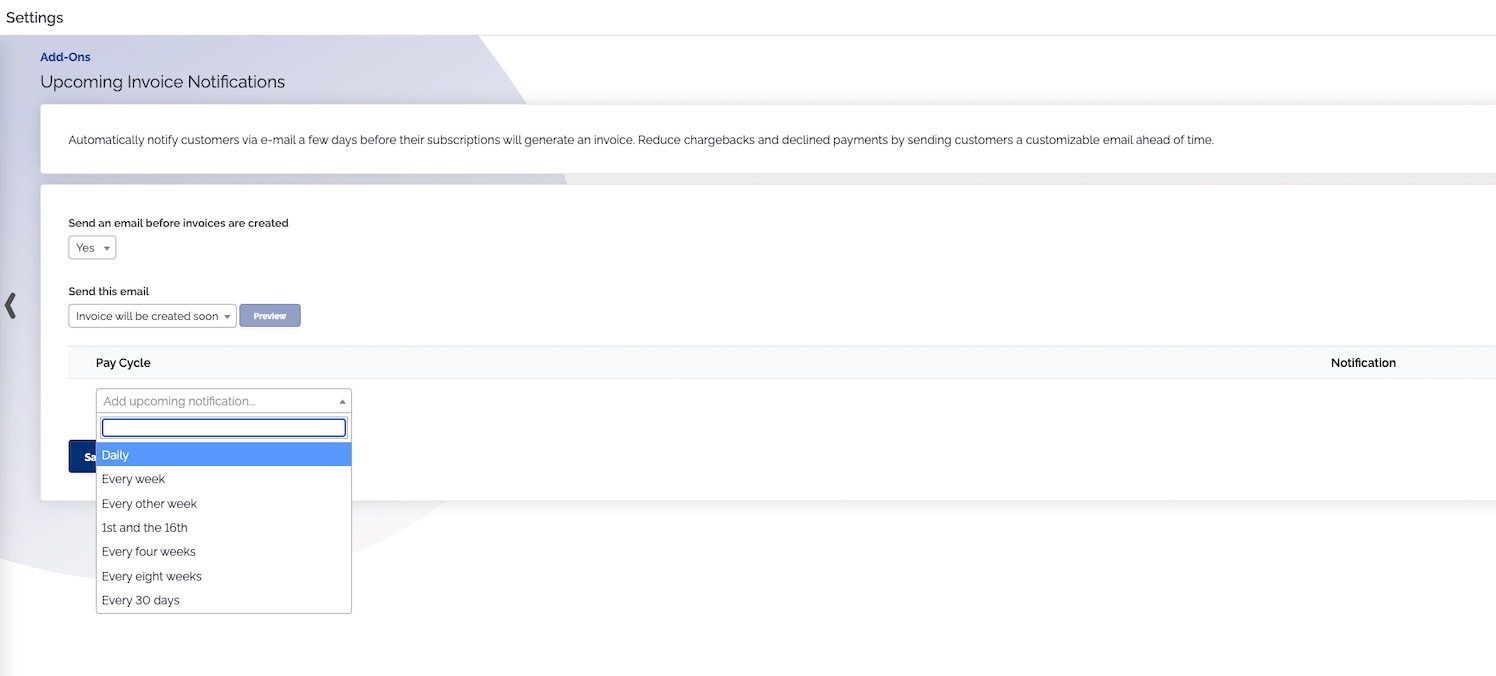 Enable Upcoming Invoice Notifications​
Go to Settings then Add-Ons then More Add-Ons

Search for "Upcoming Invoice Notifications" and click the Get Started button

Set "Enable Upcoming Invoice Notifications?" to "Yes" and click Save
Features​
Special things about this add on are detailed out below.
Send a notification to the customer before the invoice has been created

Allow notifications to be sent for some payment cycles, but not others
Example: 30 days in advance for yearly, 15 days in advance for quarterly, and no notifications for monthly invoices
You can set up one notification cycle for each payment cycle option we have available
The max amount of days you can send an email before an invoice is generated is 60

Use merge tags from customers and subscriptions to customize an email template
You will then be able to preview the email before it is sent out
note
At the time of sending the notification, the invoice itself does not exist yet, so you won't be able to use invoice merge tags.