Scheduled Payments
Overview​
ChargeOver allows you to create a schedule of payments for your one-time invoices, allowing your customers to make partial payments and/or pay their invoices off in installments.
If you have a customer that would like to pay their invoice balance off using installments or has made plans to pay a partial amount now and scheduled the remaining amount in the future, the Scheduled Payments feature is perfect for these types of scenarios.
It's important to note that any invoice generated from a subscription cannot have a payment scheduled.
Enable Scheduled Payments​
Go to your Settings, then Add-Ons and search "Scheduled Payments"

Once you've found the add-on, make sure to enable it by selecting "Yes" from the drop down and hitting save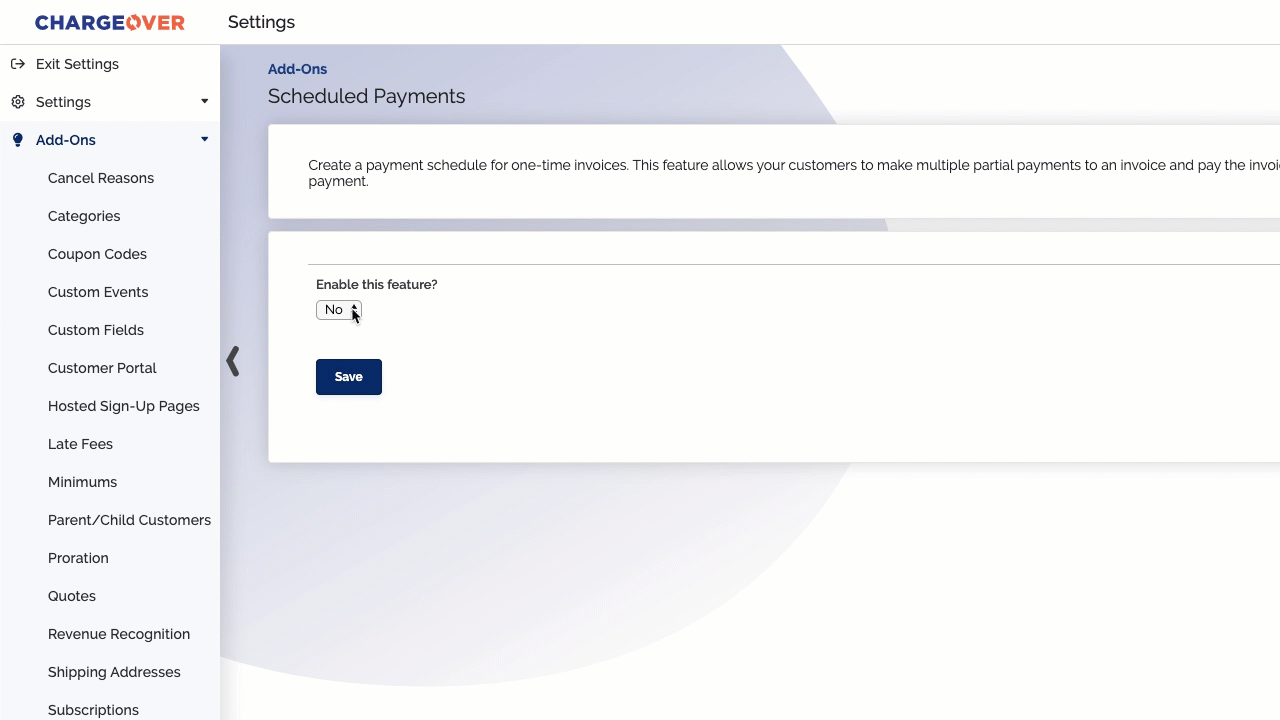 You can create the scheduled payment plan when creating the invoice or after the invoice is created.
Invoice with Scheduled Payment Plan​
Create the invoice itself by going to Invoices
Click New One-Time Invoice
Once you have created your invoice, you will be given the option of scheduling the payments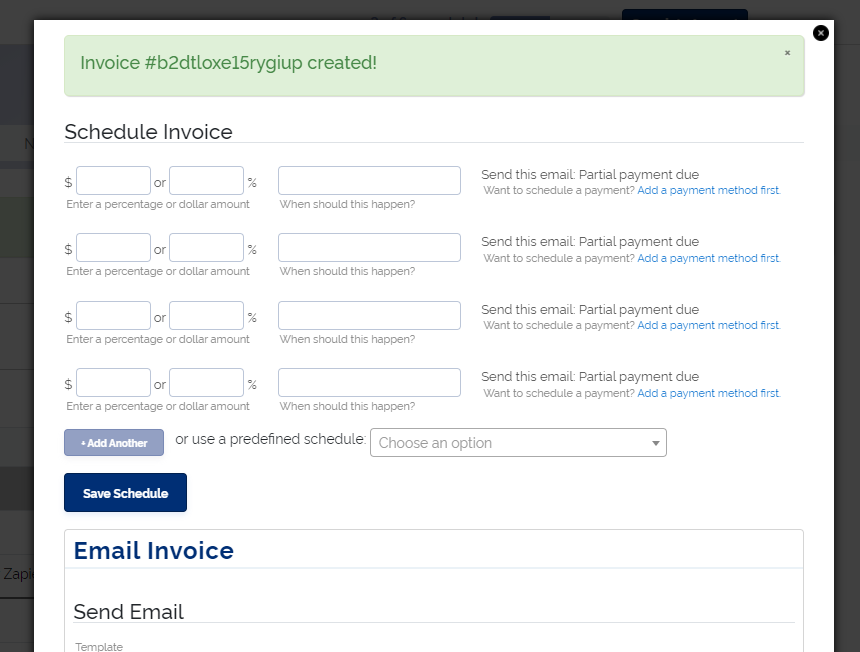 Enter in the dollar amount or percentage of the invoice balance that you want to charge for each partial payment
Choose a date for each payment
For each payment, choose whether the payment will be made via the payment method the customer has on file (credit card or ACH) or whether to send the customer the invoice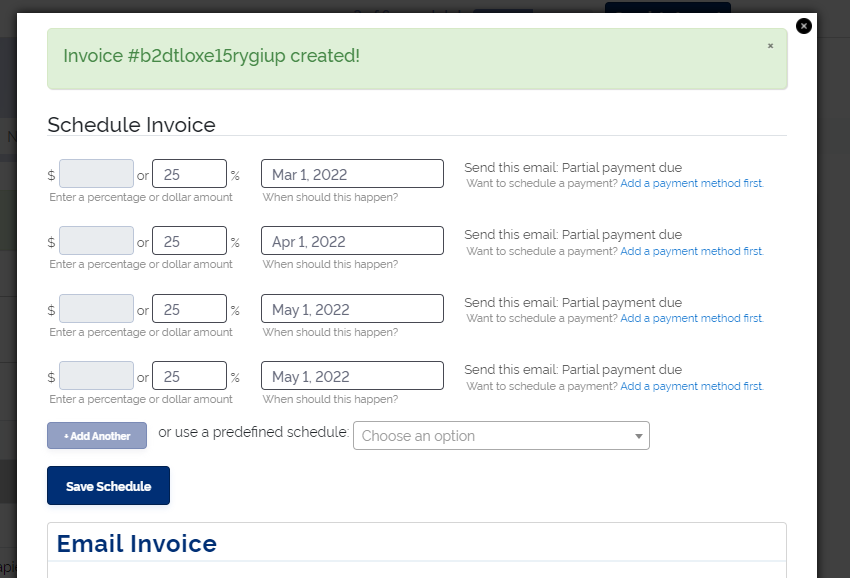 Click the Save Schedule button
You can add a payment schedule to an invoice or change an existing payment schedule for an invoice at any time via the "Schedule" option in the Invoice Actions menu.