Processing Fees
Overview​
ChargeOver allows you to set up processing fees to charge for payments depending on payment method.
You can set up processing fees in a few different ways.
For example, you can set a fee for one type of payment method and charge a 3% service fee for all credit card transactions.
Enable Processing Fees​
Go to your Settings and select Add-Ons then More Add-Ons from the left side menu
You can search for Processing Fees and click Get Started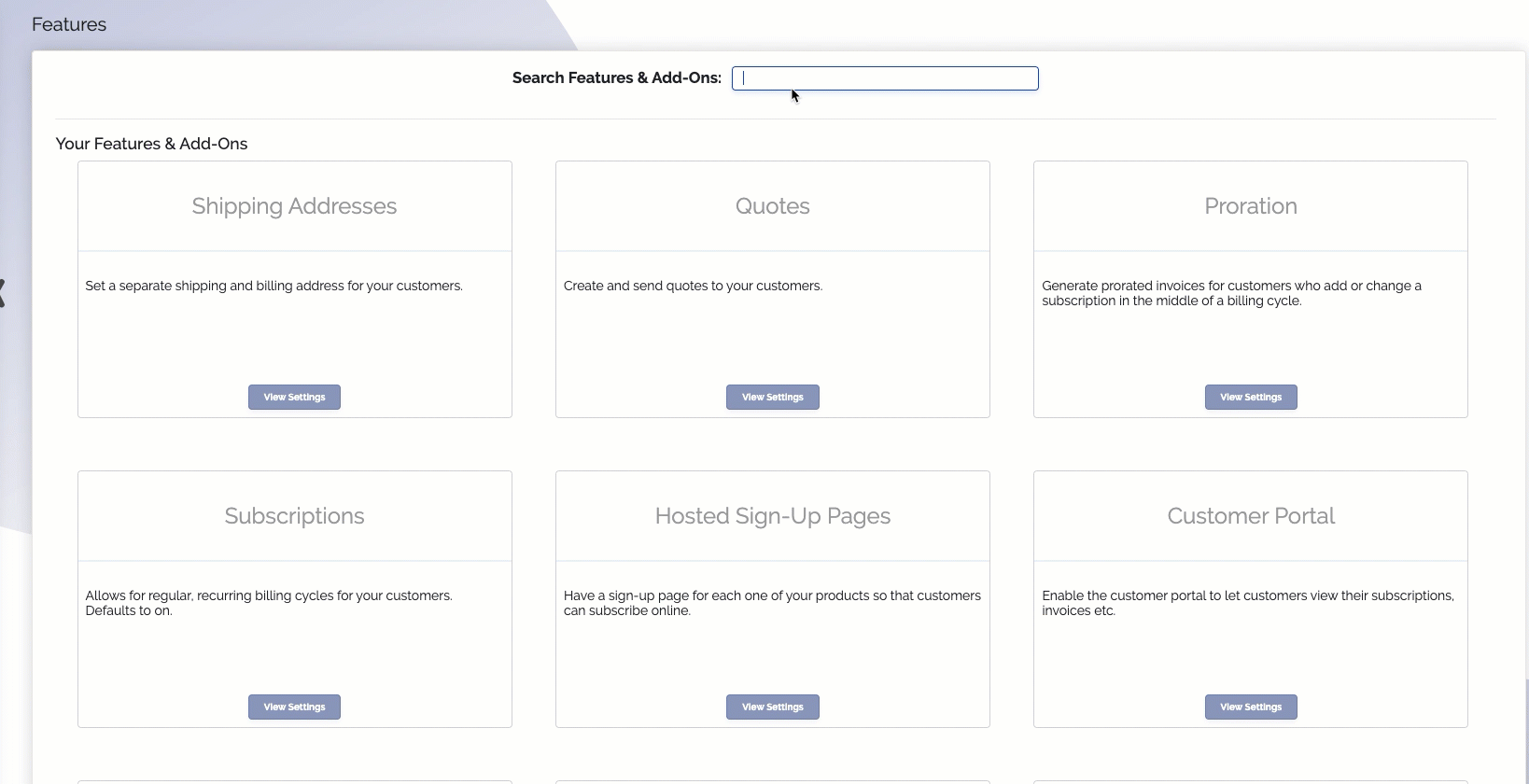 Set the "Calculate and add processing fees at the time of payment?" option to "Yes"
Choose whether to; do nothing, charge a fee, or give a discount for credit card payments and for ACH payments.
You can specify a dollar amount or percentage to charge for the fee or to give as a discount
You can also add states or provinces to exempt from the fee or discount (billing state).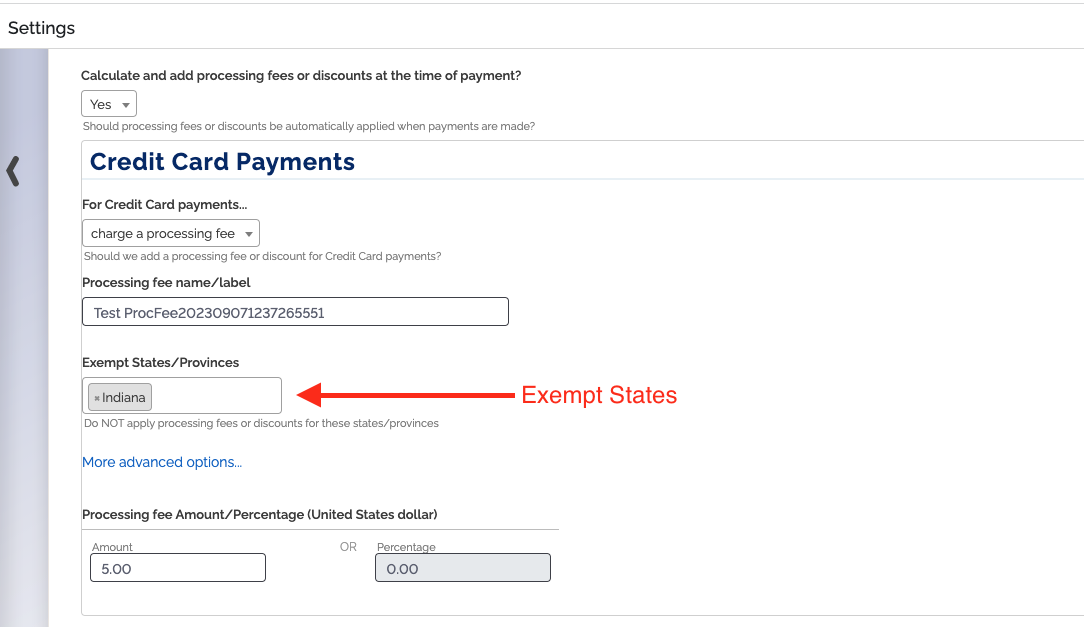 Click Save Changes
Once you have configured your processing fee, it will automatically be applied to your invoices when a customer makes a payment.
note
Only U.S. and Canadian States/Provinces are available for exemption
Keep in Mind​
Currently we support processing fees for Credit Cards, ACH payments and Tokenized payments
Some states/provinces have very specific regulations and laws pertaining how a processing fee can be charged
Make sure to review any state regulation/laws before charging a processing fee
If your customer is manually entering their payment, they will be alerted of the fee when they're checking out
If you are manually entering the payment in ChargeOver, you will be alerted of the fee
Exempt a Specific Customer From Processing Fees​
Go to the customer and select the Edit tab
Select "More advanced options"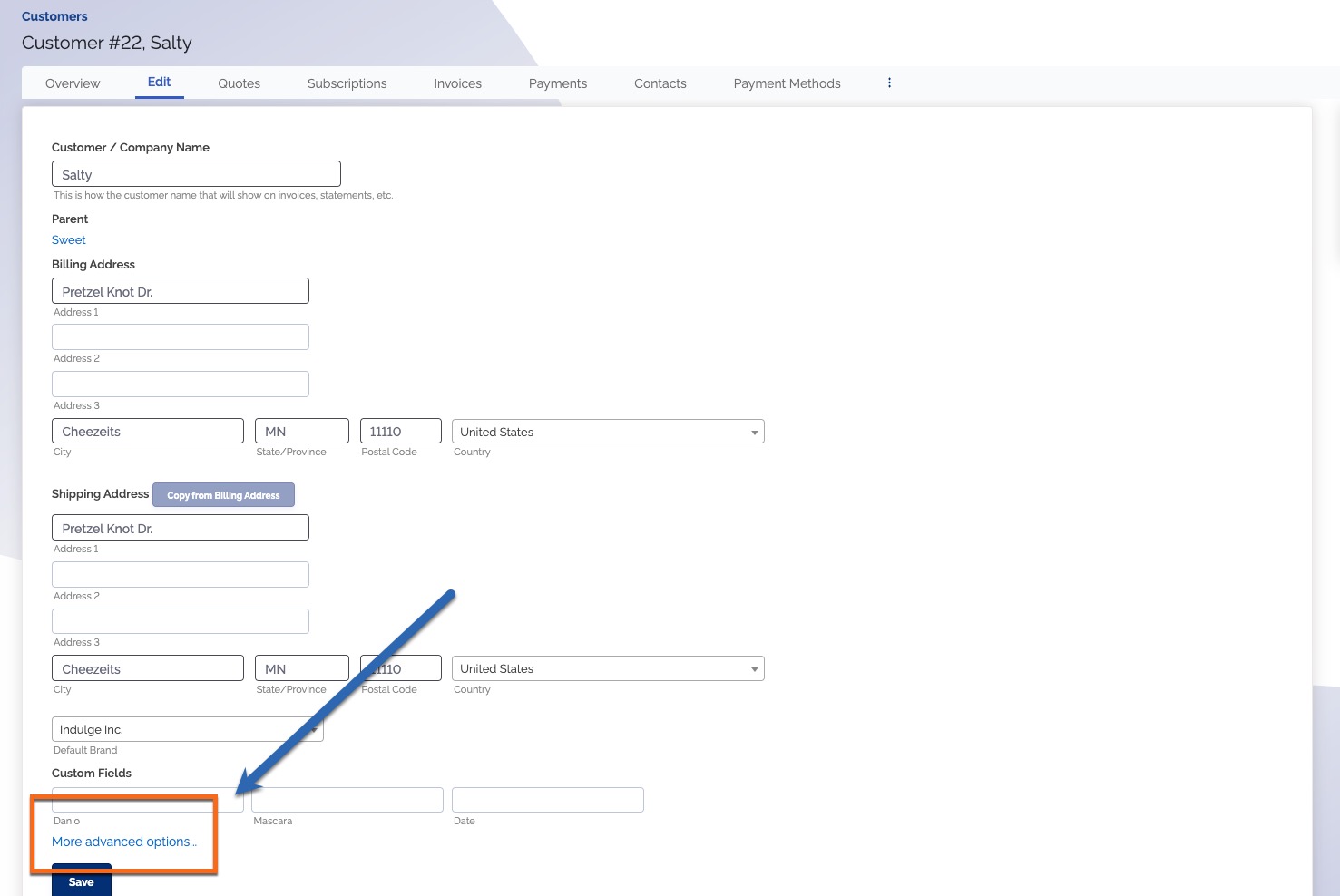 Select the checkbox "Customer is exempt from processing fees"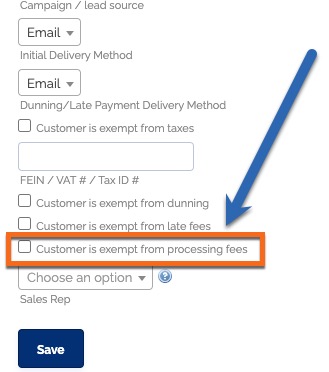 Save your changes