Google Analytics
Setting up your Google Analytics account with ChargeOver is quick and easy!
Steps to Connect​
Go to your Settings, then Integrations and More Integrations
Search for Google Analytics and select Get Started
Next, we need to decide if we're using Google Analytics or Google Tag Manager. Using the dropdown menu, select one of the options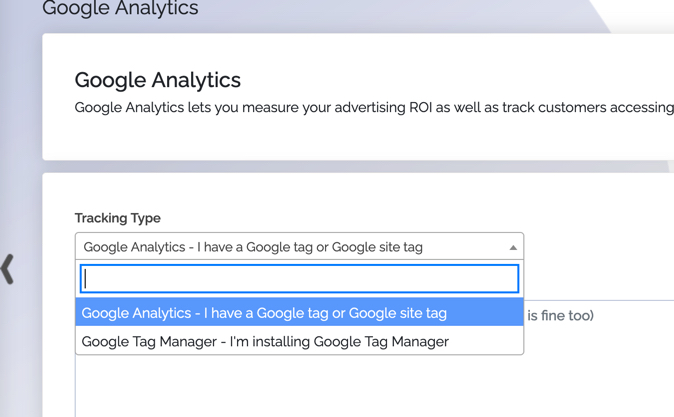 If you're using Google Analytics, you can enter your Analytics Tracking ID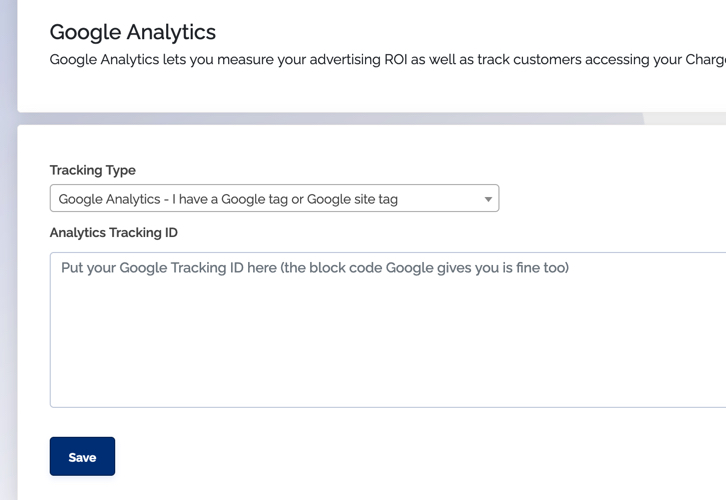 If you're using Google Tag Manager, you can enter your Tag Manager Container or Measurement ID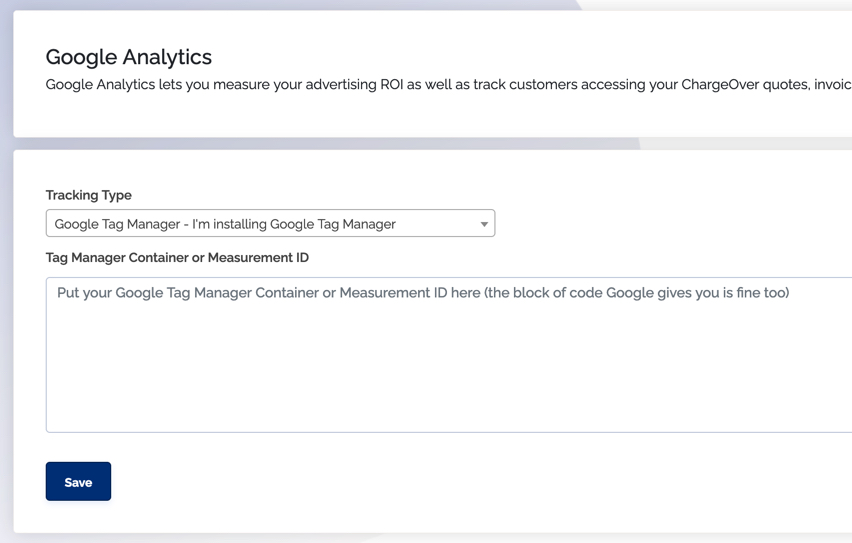 Once you've entered in a valid ID, you can save your work!