Mandrill
ChargeOver strives to achieve maximum deliverability for all outbound email communication with your customers. If you want to use your Mandrill account for outbound emails instead of sending via the ChargeOver mail servers, you can certainly do that!
Steps to Connect​
In order to connect ChargeOver to your Mandrill account, you will need your Mandrill API Key.
Find Your Mandrill API Key​
Go to Settings, then SMPT & API Credentials
Scroll down to API Keys. If you do not have a Mandrill API key generated, click New API Key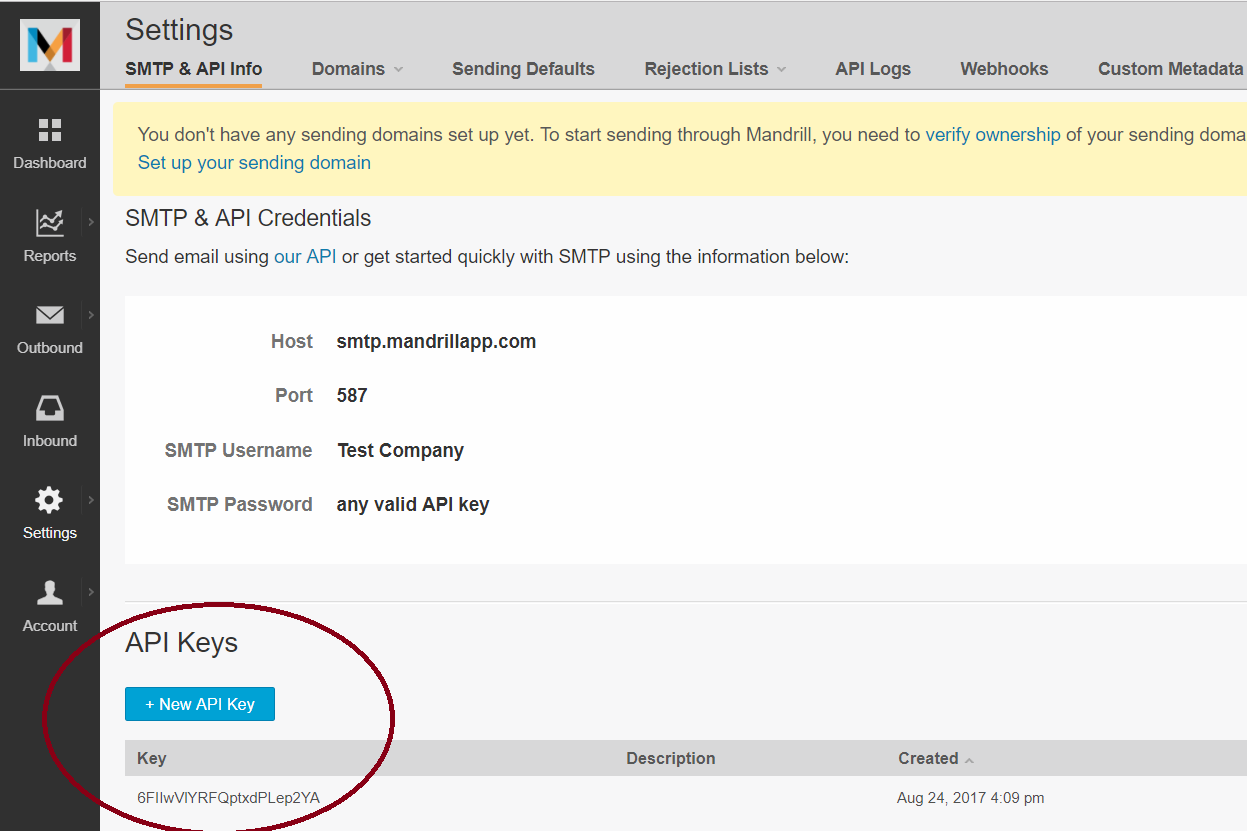 Once you have your API Key, you can head on over to ChargeOver.
In ChargeOver​
Go to your Settings and select Integations then More Integrations
Search for Mandrill and select Get Started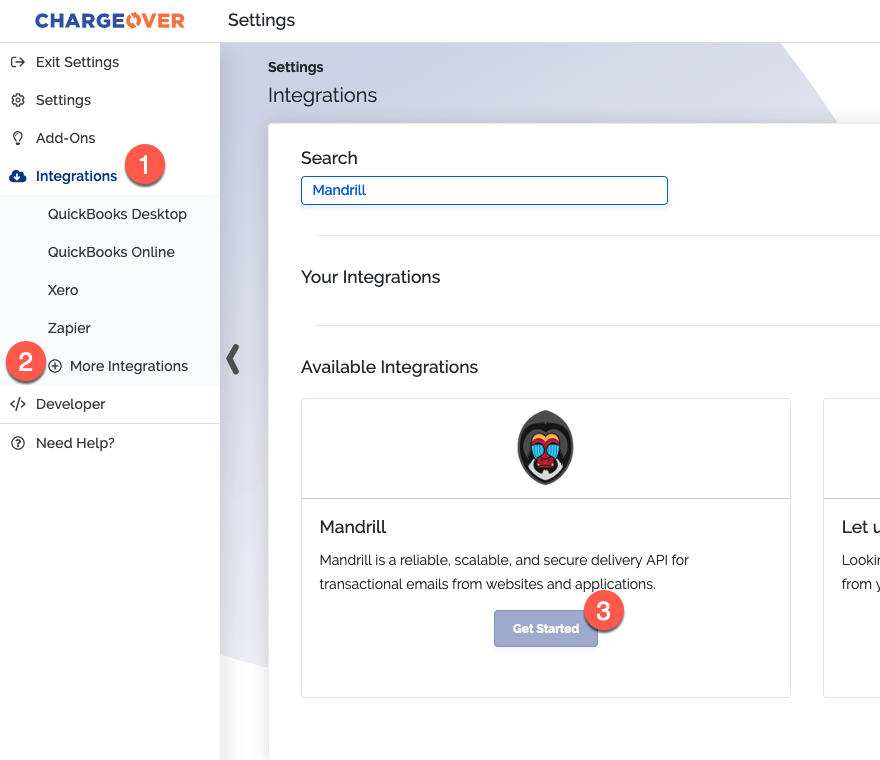 Enter in your Mandrill API Key and the domain name you will be sending emails from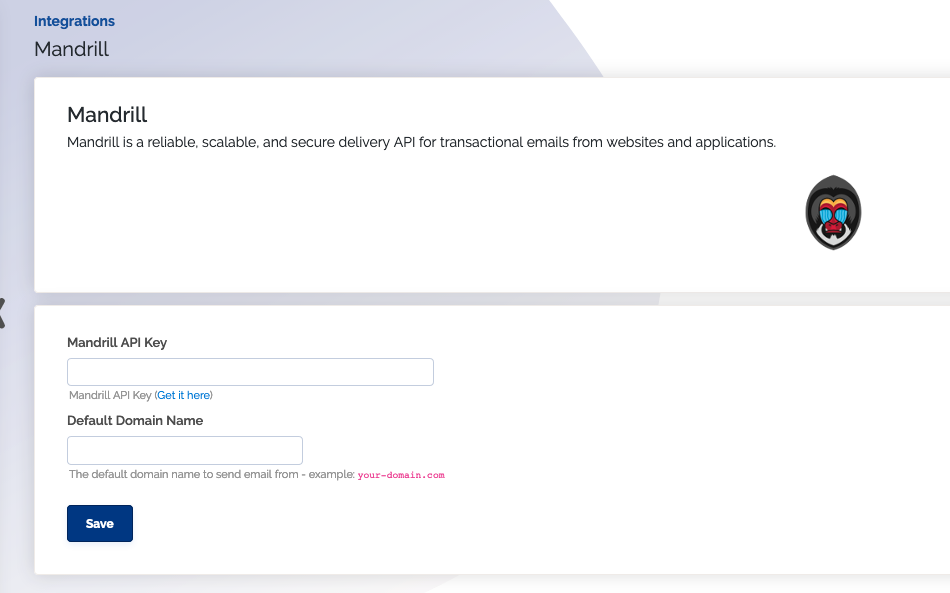 Click Save Settings
You can now send your ChargeOver emails through your Mandrill account!