Zendesk
Overview​
ChargeOver's integration with Zendesk allows you to embed the Zendesk chat widget into your ChargeOver customer portal. This allows your customers to easily contact you via live chat from their account.
Steps to Connect​
To connect ChargeOver to the Zendesk integration, you will first need to login to your Zendesk chat or ZopIM account.
In Zendesk​
Go to Settings then Widget
Make sure you are on the Getting Started tab
Copy the script in the box under the Embed Web Widget heading
Login to your ChargeOver account now.
In ChargeOver​
Go to your Settings and select Integrations then More Integrations
Find Zendesk Chat and click Get Started
Paste the script you copied from your Zendesk Chat account into the Zendesk Chat Configuration Values box in ChargeOver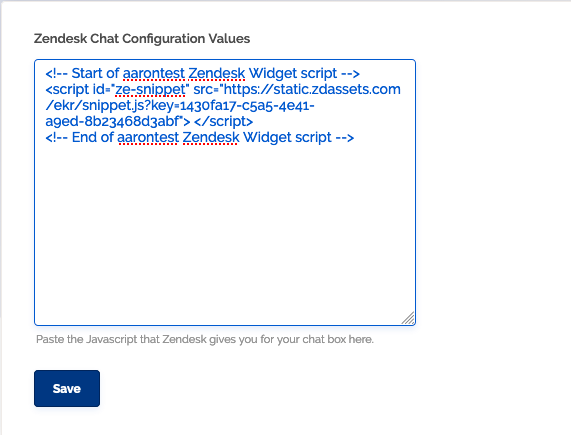 Click Save once the script is in place
You should see a message saying that Zendesk Chat has been enabled
Now, when your customers are logged into the customer portal, they will see a live chat button in the bottom right corner.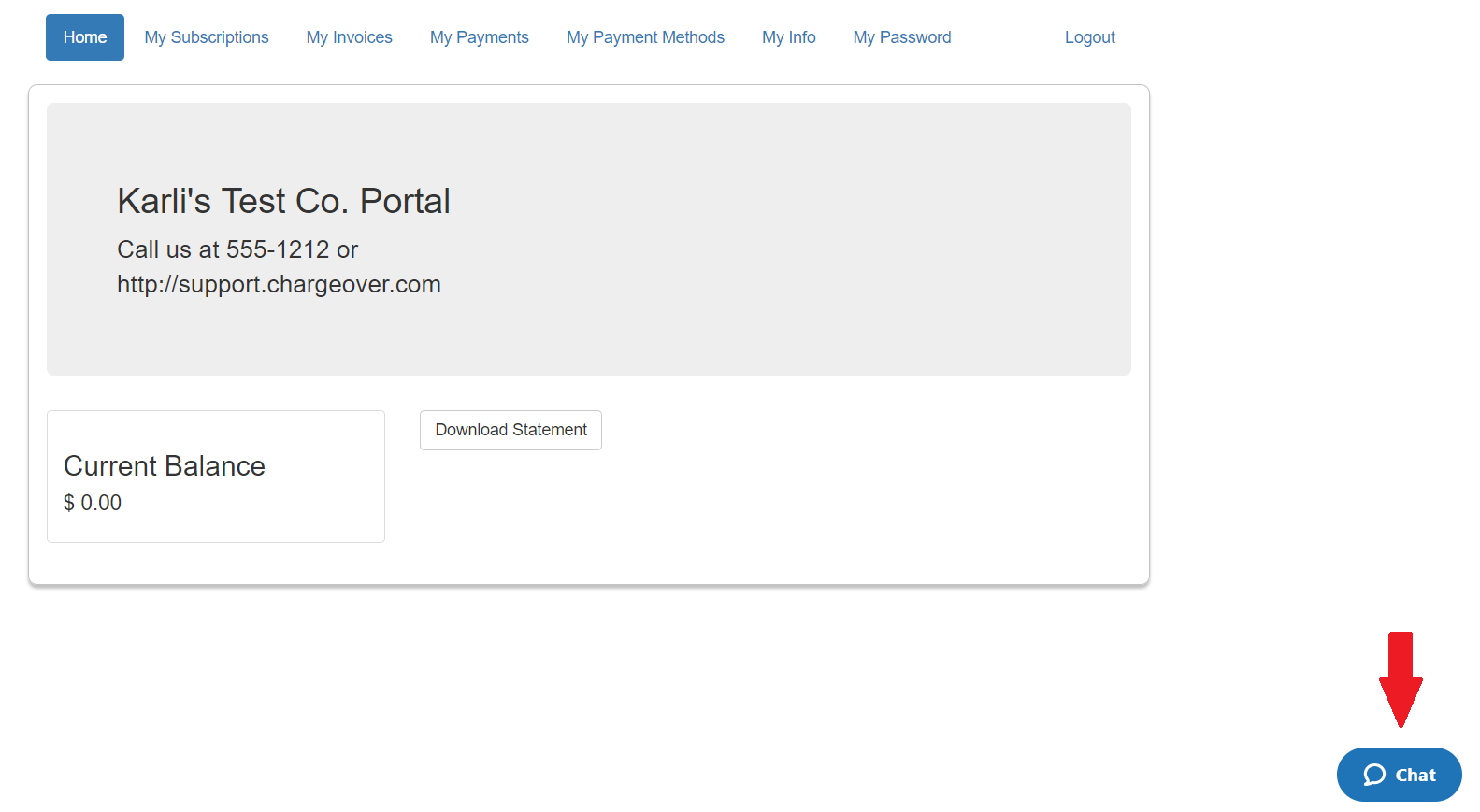 If they click into it and send a message, you will receive that message in your Zendesk chat account!