How Do I Customize My Reports?
The lists of customers, subscriptions, invoices, payments, plans/products, and most of the reports found in your report center can be customized to suit your specific needs. As with all of the lists and reports, they're all exportable as well! Pretty cool, huh?
To Customize a Report​
Add a column (example: show the customer's Tax ID, external_id, or shipping address in the list of customers, and even show a custom field)
Remove a column if it's unnecessary
Filter or sort the columns
Add or Remove a Column​
Navigate to any list or report found in your report center. An example of a "list" would be the Invoices list view.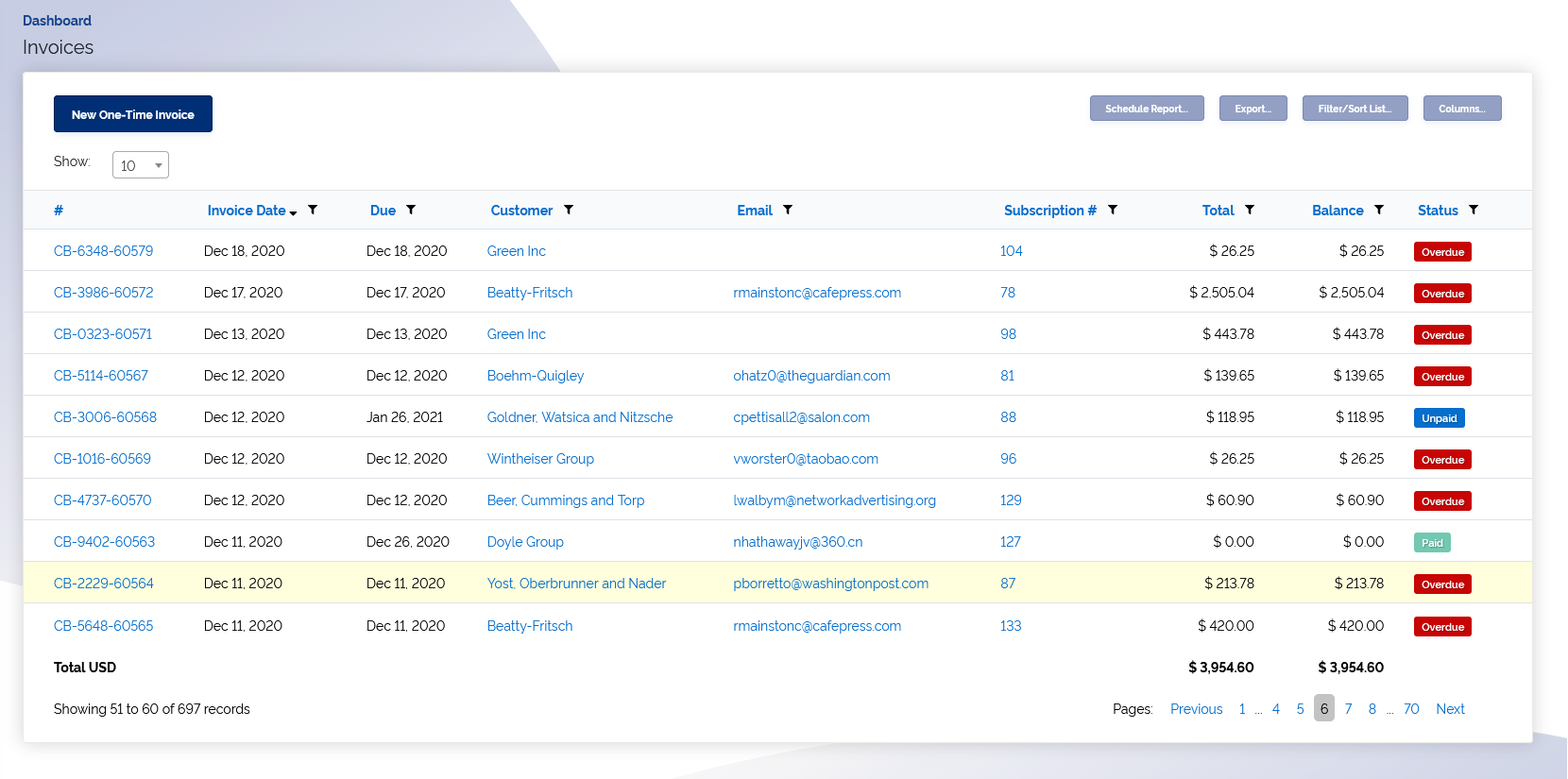 Locate and click the Columns button found on the top right of the page

You'll be provided a list of different columns you can either add or remove. To add, simply check the box next to the column name. To remove, go ahead and uncheck it
Once your changes are made, make sure to scroll down and hit Save!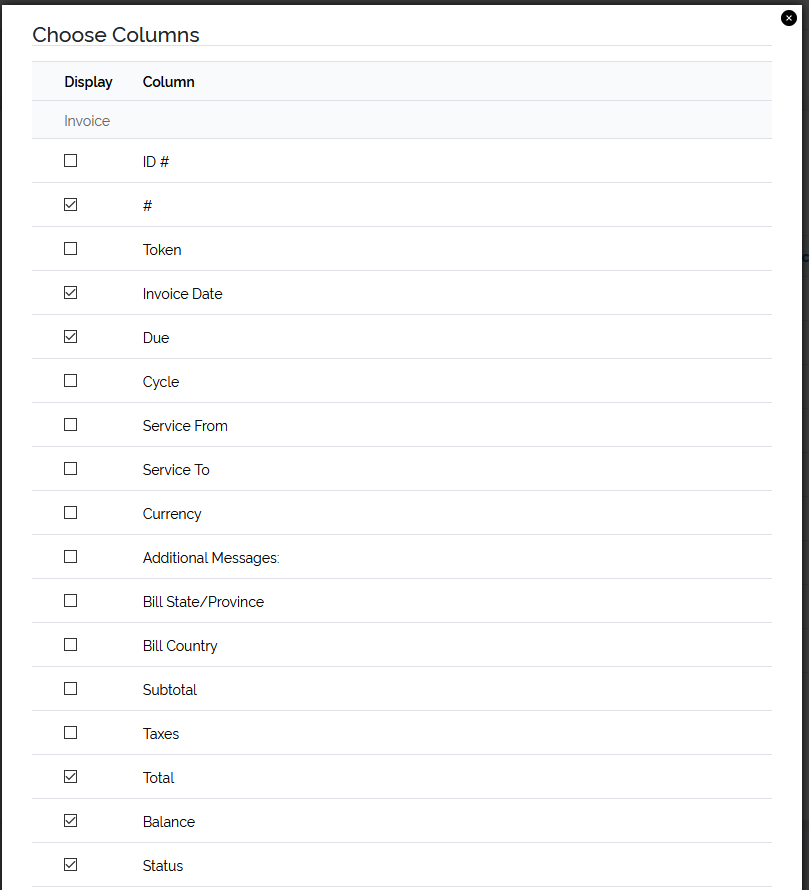 Pretty cool, right? You can export the list or report as-is, maintaining all the filters and columns you've added.
---
Still have questions about customizing? No worries. We're here to help. Click here to send us your question!