System Status
This feature gives you important information about the inner workings of your ChargeOver account that you may want to know in real time.
It can be found underneath the "Need Help?" drop down in your ChargeOver account.
It takes you to a new page that displays a few different things.
When invoices will be generated
When invoices will be released
When the last invoice was generated
When the last payments were made
A link to ChargeOver's System Status page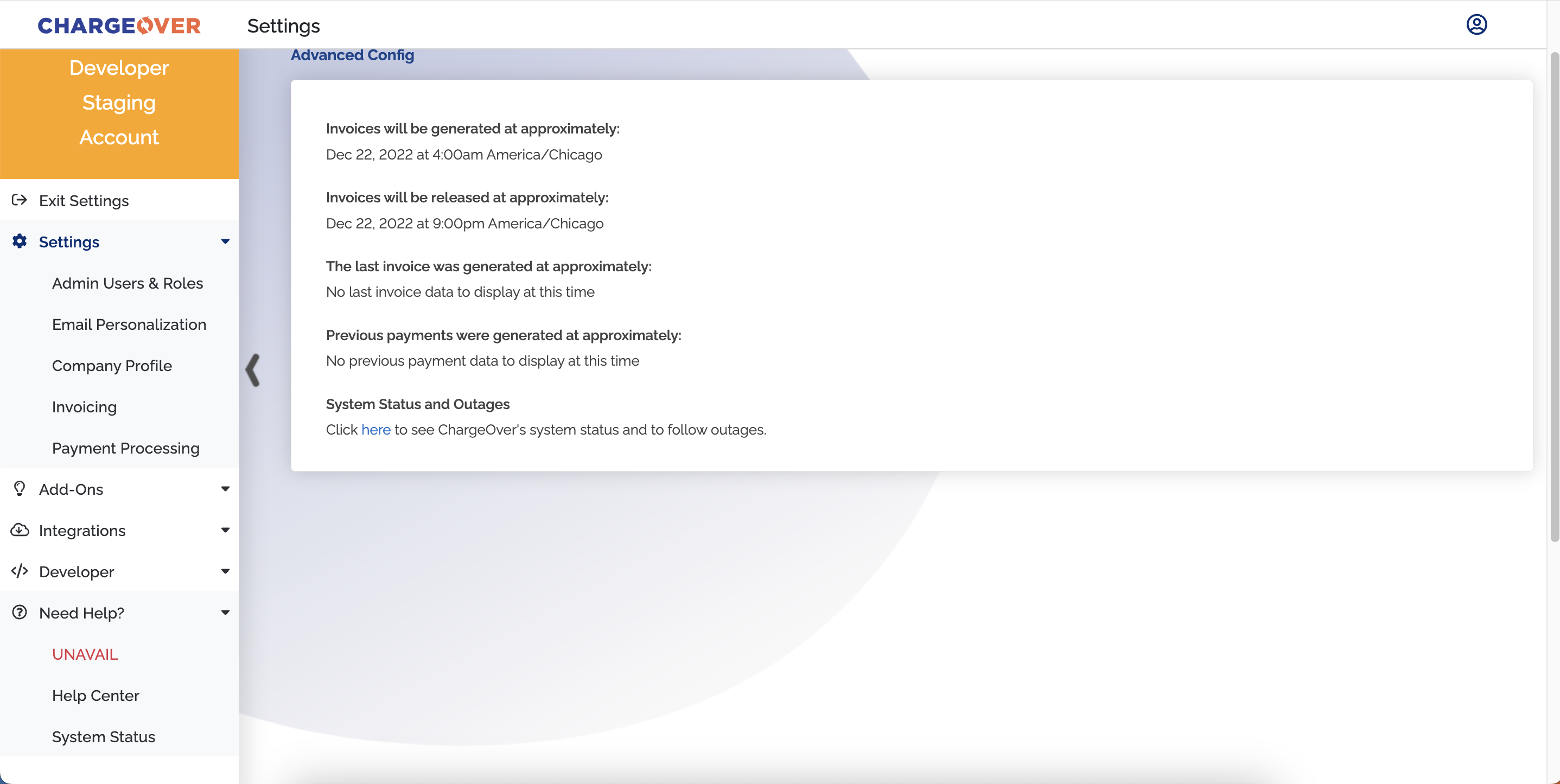 If you have any questions regarding this information at any point, do not hesitate to contact support.